Quisenberry, a Spokane based advertising agency

Situation: As an emerging competitor in the exhibit design industry for science centers and children's museums, Flexhibit brought Quisenberry onto their team to help build their brand into a nationwide force. In order to do that, Quisenberry developed a strategic plan, branded look, and marketing pieces that were directly influenced by the persona of the industry as well as Flexhibit's unique offerings.
Execution: The first step Quisenberry took to understand the Flexhibit brand was an in-depth SWOT analysis of their company. From there, it was apparent that they had two target markets that were previously lumped together but ultimately require very different messaging: science centers and children's museums. With that newfound knowledge, Quisenberry created an updated marketing strategy which included a redesign of Flexhibit's current website to enhance their online presence as well as updated messaging, additional collateral pieces, logos, graphics, and print advertisements.
Results: It's too early to say what the results are. The sales cycle in this industry is very long. It can be upwards of a year. We are confident that the revised and targeted messaging and updated look will certainly take them to the next level.
Flexhibit Creative Work
Direct Mail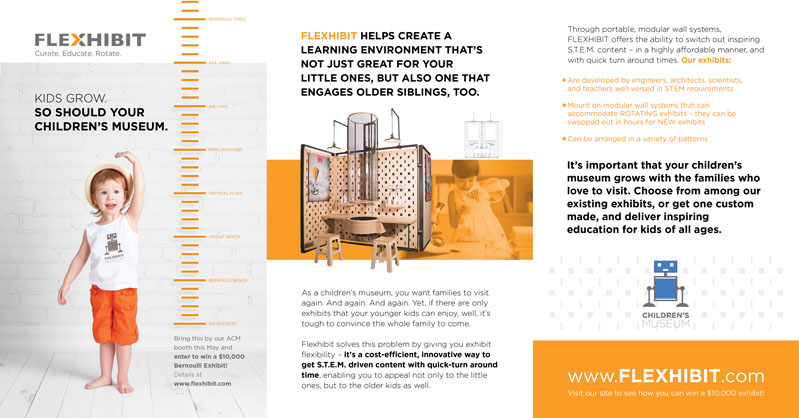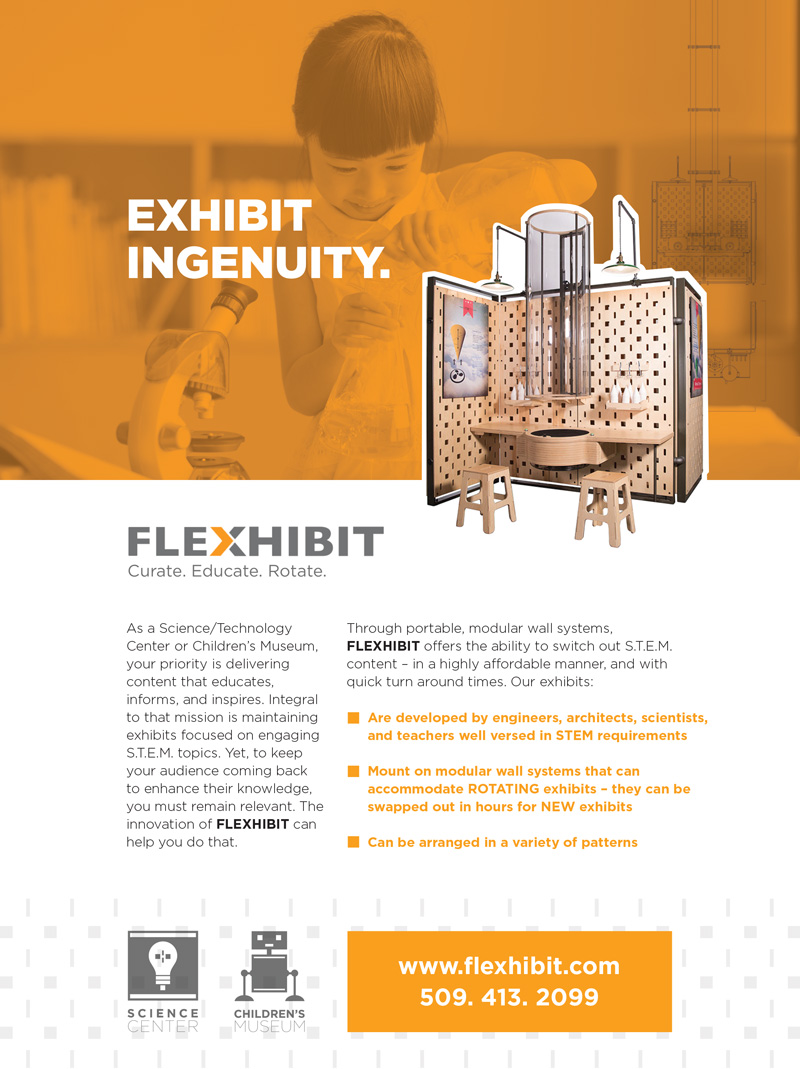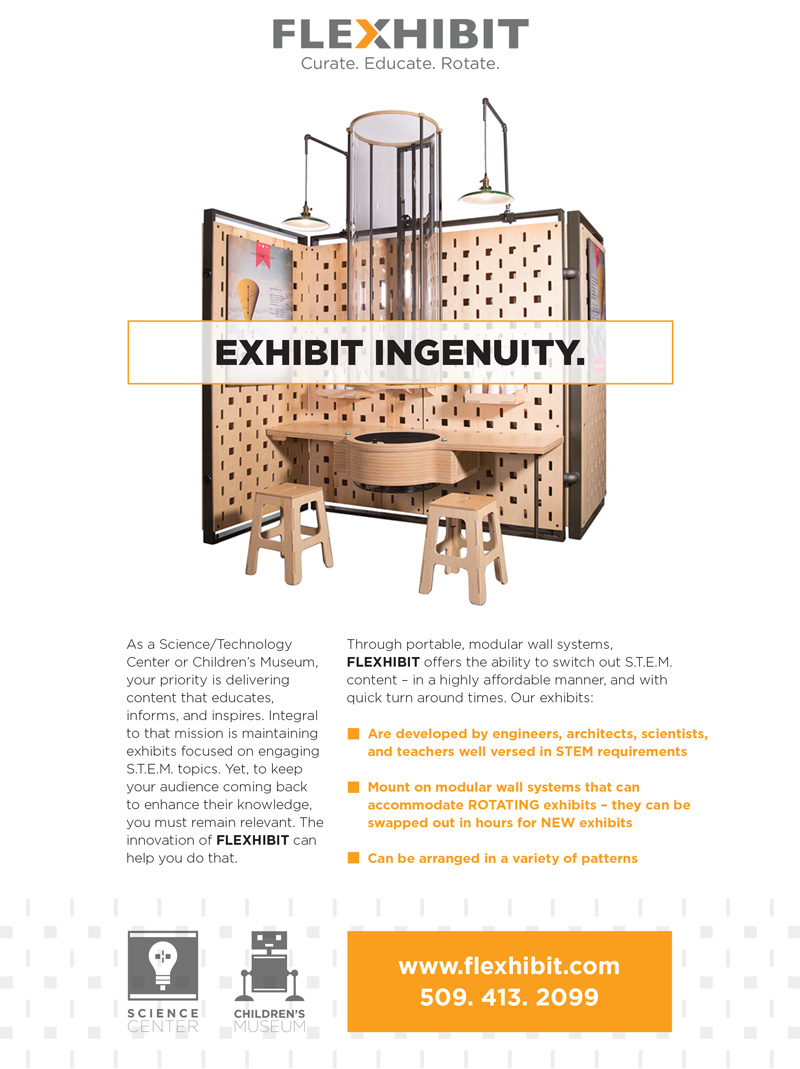 Websites