Quisenberry, a Spokane based advertising agency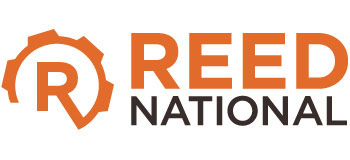 Situation: Sales for Reed National's Driver Recruitment Events had plateaued across the country. To take their business to the next level, they needed to hire an advertising agency. Quisenberry was brought on board and our first step was a deep-dive into the events, category and psyche of the two target audiences to determine how to grow attendance at the events.
Execution: An updated media plan by market was the first step we put into place to grow attendance. The tactic mix was updated to include more social and digital components, intended to reach one of the target audiences where they spent much of their free time. Messaging was simplified and refreshed for both target audiences. The brand architecture was updated, new logos were designed, and their websites and collateral pieces were revised accordingly.
Results: The first event in Atlanta broke all previous attendance records. Most events have seen significant increases, and this has translated into a healthier bottom line for the company.
Reed National Creative Work
Websites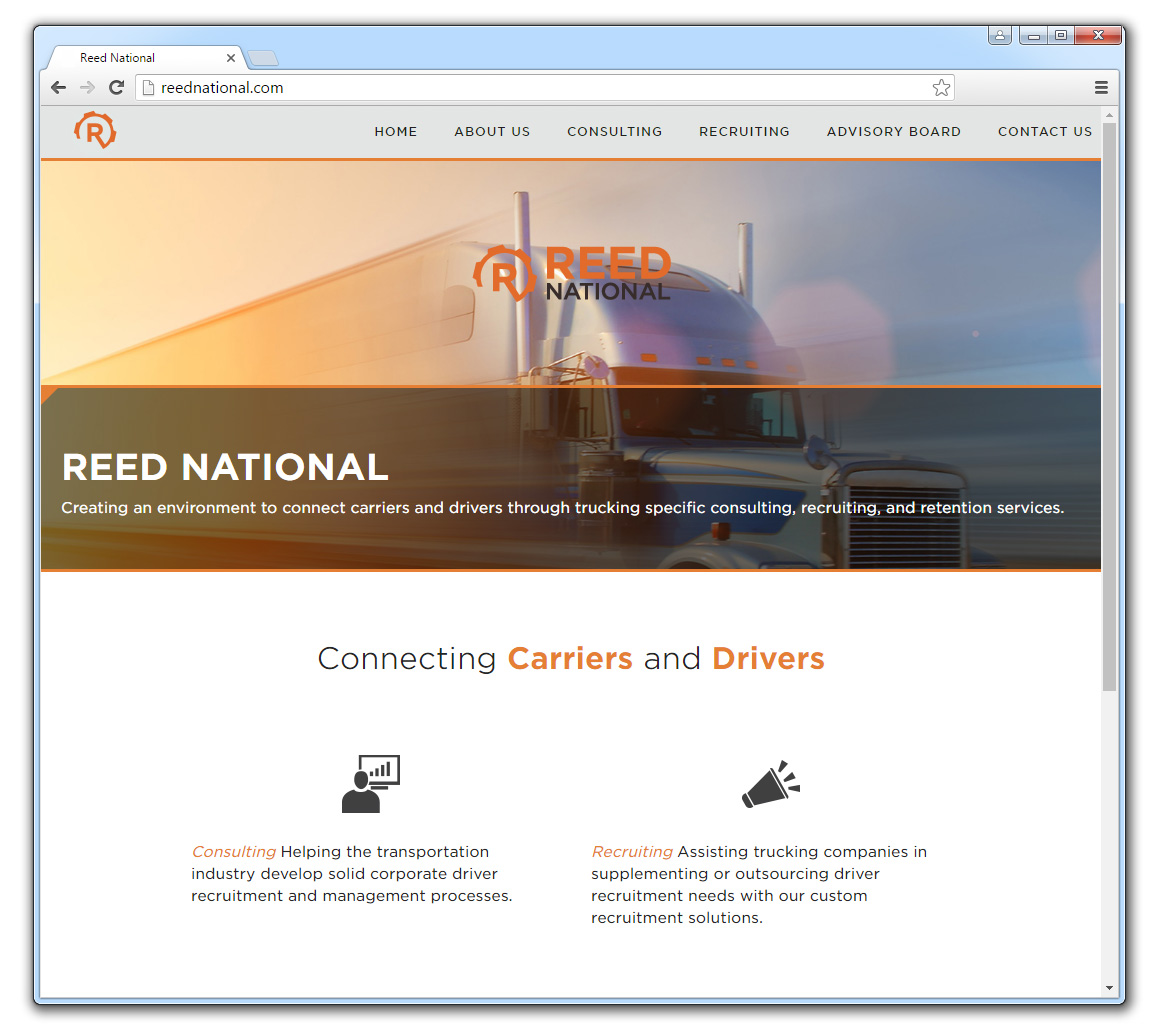 Direct Mail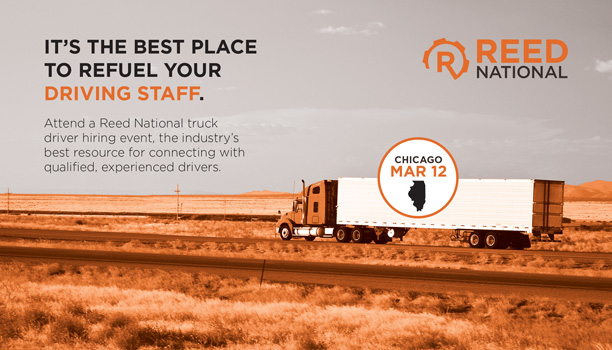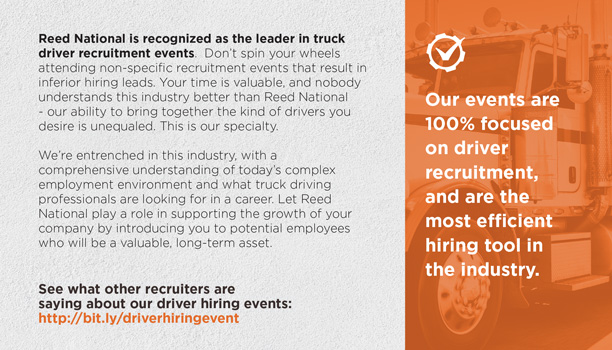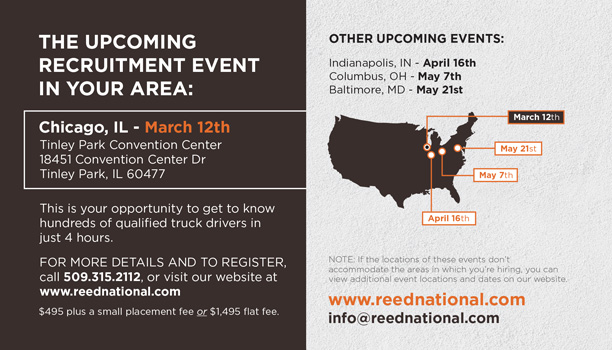 Recruiter Rebooter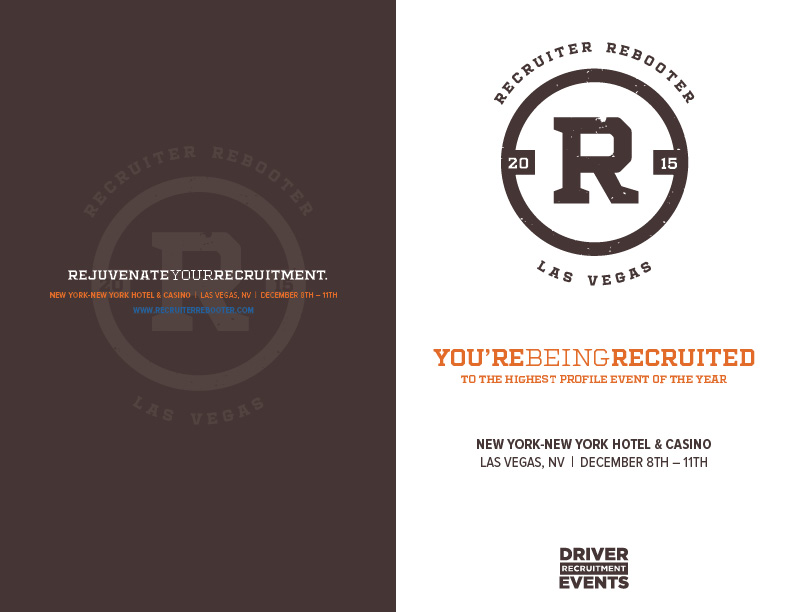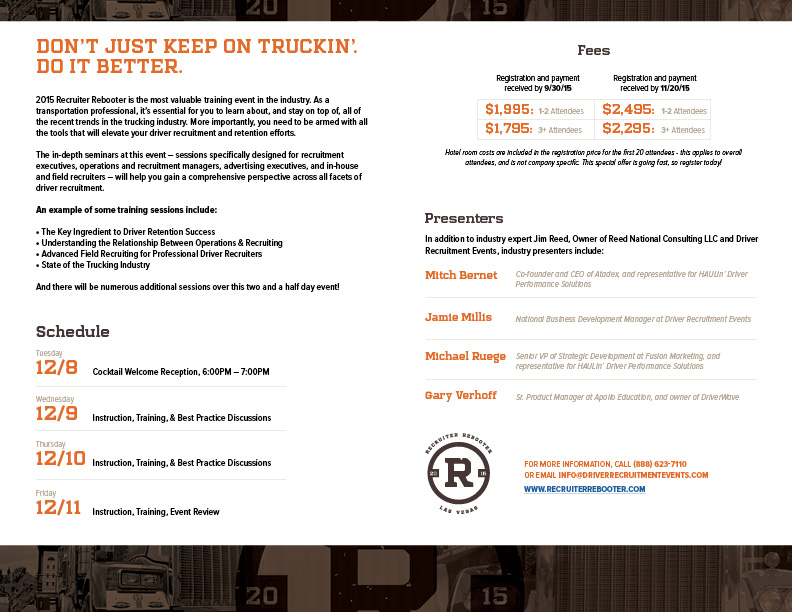 Logo & Branding